Halesworth Gig in the Park festival to finish this year
24 July 2012

From the section

Suffolk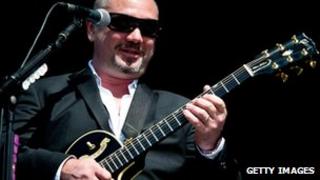 Next month's Gig in the Park festival in Halesworth will be the last one.
Rising costs and a lack of volunteers means the financial risk of staging the Suffolk event is too great, organisers say.
Among the 80 acts appearing from 10-12 August are Katrina, Fun Lovin' Criminals and Nine Below Zero.
Promoter John Marshall-Potter said: "It's a sad thing to do, but the time is right because it's becoming a struggle."
The event is in its 15th year and had its origins at nearby Sibton.
Organisers said the event, which attracts 1,200-3,000 a day, is costing £65,000 to put on this year.
'Personal risk'
The festival offers a platform for local acts to appear alongside headliners who in the past have included The Stranglers, Buzzcocks and The Beat.
Stewards and crew members are all volunteers and the promoter said last year's event made about £4,000.
Mr Marshall-Potter said: "It's now costing so much to actually stage it and the volunteers are dwindling and there isn't a flood of people wanting to take it over.
"[Any losses] would have to come out of my pocket, because there's nowhere else for it to come from, and I can't continue to keep taking the personal risk from it."