Costa resubmits plans for Southwold coffee shop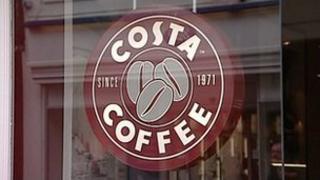 Costa Coffee has resubmitted its plans for a cafe in a Suffolk seaside town.
The coffee chain's change of use application for a building on Southwold High Street was rejected last month.
Waveney District Council said the cafe would be detrimental to the "viability and vitality" of the town centre.
Estate agent Savills has resubmitted the application, saying the council's decision was "not reasonably related to planning" and "primarily concerned with the matter of competition".
Savills said the introduction of a coffee chain would benefit independent retailers and provide jobs for local people.
Costa, which is owned by Whitbread, wants to sell food and drink at 70 High Street, which was last used as a clothes shop.
Waveney District Council said it had received 83 objections to the original application and two letters in support.
Costa did not want to comment.