Haverhill film reply to BBC Man Alive programme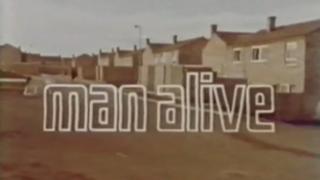 A group of Haverhill people has produced a film which they say is a riposte to a BBC programme which damaged the town's image.
The Man Alive episode, made by the late Desmond Wilcox and broadcast in the sixties, criticised the lack of facilities and prospects for the town.
Ron Walker has produced the new film called Haverhill - Very Much Man Alive.
He said it aims to set the record straight and show it is a vibrant town.
The 1968 film, called Planners Versus People, talked to Londoners who had moved to the overspill town but then felt there was little to do and too few jobs.
Mr Walker, 62, said: "It (the film) was engineered to be bleak. It absolutely brutalised the town and you would be astounded by how utterly negative, defeatist and demoralised were the people that were interviewed.
"I genuinely think that this 40-year-old programme is the largest reason Haverhill has a bad image.
"The commentary supported this view that the town was run by shopkeepers and the housing estate was a concrete jungle.
"It was a time of upheaval with overspill towns and many Londoners didn't like moving here, but the programme gave no sense of hope, which hasn't been borne out with the thriving town we have now.
"We are now a dynamic town with restaurants, cinemas, activities, acceptable housing estates, a successful industrial base and a community that is moving forward and expanding by 5,000 houses over the next few years."
Haverhill had 5,000 people until it was selected as a London overspill town in 1951.
It now has a population of more than 23,000.
Alan Smith, a former town councillor, has stayed ever since he moved to Haverhill's Clements Estate in 1964.
"I lived in one room with my wife and 11-month-old son in Lewisham and we moved to a three bedroom house with central heating, a garden and everything that a young couple would die for today," he said.
"I found friends within two weeks of moving here and it's been good to me and my sons.
"There are industrial estates all over and we're going to get a science park, but all these things take time."
Mr Walker said the new hour-long film uses excerpts from the 1968 film and tries to answer them.
"I remember the original film going out when I was 18, but it wasn't until I started restoring a local school's newly-discovered copy of it on DVD two years ago, that I realised just how much they had damaged the town and we were incensed about the repetition of the view that Haverhill was doomed.
"We did then ask the BBC to do a follow-up story, but no-one seemed interested, so we did it ourselves.
"The Man Alive episode was publicised in Haverhill at the time and a lot of people can remember it and it's on YouTube.
"I'm hoping younger generations will now get to learn about this film.
The BBC has been unable to contact the people behind the 1968 programme.
The new film has its first showing at Haverhill Arts Centre.