Rural ambulance waiting times unacceptable: Suffolk MPs
2 May 2012

From the section

Suffolk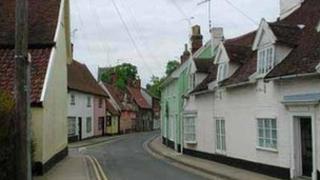 People in rural Suffolk receive a second-rate ambulance service, say MPs.
Conservatives Dr Dan Poulter, MP for Central Suffolk and North Ipswich, and Peter Aldous, MP for Waveney, have called on the East of England Ambulance Service to improve its response times.
They said that in some areas only 26% of emergencies were responded to within the target of eight minutes.
The ambulance service said it would need an extra £80m of annual funding to meet the targets in all rural areas.
'Forced to suffer'
Postcodes incorporating Bungay (26%), Framlingham (27%) and Eye (30%) were given as the worst affected areas in statistics recently published by the ambulance service, covering December to March.
The target of eight minutes is for patients with an immediately life-threatening condition
The time spans from when the call is connected to when the ambulance arrives on scene.
Dr Poulter said: "Residents in rural Suffolk are continuing to receive a second-rate ambulance service."
He said other rural counties had better response times and that managers of the East of England Ambulance Service were "failing" to put enough resources into the front line.
Mr Aldous said: "For too long, residents in Waveney have been forced to suffer some of the worst ambulance response times in the East of England.
"These latest figures show the situation on the ground is not improving."
'Isolated locations'
The East of England Ambulance Service said it had exceeded targets in other areas of the county.
A spokesperson said: "The trust is commissioned by the Primary Care Trust (PCT) to deliver the targets mentioned on a region-wide annual basis, not at an individual town or village level, precisely to take into account the issues inherent in rural infrastructure and isolated locations as well as seasonal variations.
"We have calculated that to deliver a 75% rate in all rural locations would require an extra £80m of funding per year.
"We are however working with PCTs to look at the possibility of introducing floor targets."