Gas power station is proposed for Staffordshire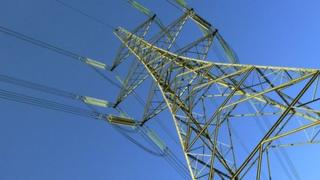 Plans have been drawn up for a gas-fired power station in Staffordshire, a developer has confirmed.
It would be built on the site of a former coal-fired station at Meaford Business Park.
The proposals, which are yet to be finalised, will require the approval of the secretary of state for energy and climate change.
Meaford Energy Ltd, which is a branch of property developer St Modwen, said the plans were at a very early stage.
The company estimated 800 construction jobs would be created, with a further 30 to staff the plant once it is operational.
The plans include a new connection to the national gas and electricity distribution networks.
Igniting gas
Meaford Energy said: "We are currently developing outline plans and, at the appropriate time, we will begin an initial, informal consultation with the community and key stakeholders."
The plant works by igniting compressed air and gas which are fed into a combustion turbine, which in turn drives a generator.
The surplus heat from the generator is used to create steam, which is used to drive a second turbine attached to another generator.
"This turns what could be waste heat into an efficient source of additional power," the company said.
A date for the informal consultation has not yet been set. Meaford Energy said it would be a number of years before any work could begin on site.