Middleport to get 140 new homes in £18m regeneration scheme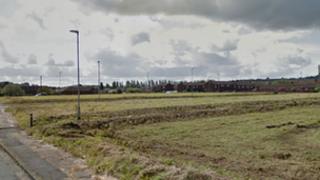 More than 140 new homes are to be built in an £18m scheme to regenerate part of Stoke-on-Trent.
Plans to build about 60 houses and 80 flats in the Slater Street area of Middleport have been approved by the city council.
About 250 houses were knocked down in the area between 2006 and 2011, despite objections from local people.
It was part of the housing renewal scheme, Renew North Staffordshire, which the government scrapped in 2011.
The Seddon and Sanctuary Housing Group said it would start building work in the autumn.
'Wild with weeds'
The project will also include a complex of 80 flats for older residents which includes a shop, gym and hairdressing salon.
Ruth Rosenau, from the council, said: "This is an exciting and ambitious development, providing housing for older people with identifiable needs and also addressing a shortfall in the city."
​Renew spent £24m to buy up and demolish condemned homes in Middleport between 2006 and 2011 and planned to replace them with new houses.
Rosemary Wright, from the Middleport Community Association, said the land had been an "eyesore" since the renewal scheme had been scrapped.
She said: "We've had fly-tipping, people setting fires and it's been left to grow wild with weeds.
"The new houses can only be a good thing to regenerate the area and we're hoping with more new people it will help us rebuild the community feeling in Slater Street."