Stafford Hospital nurse suspended for taking patients' photos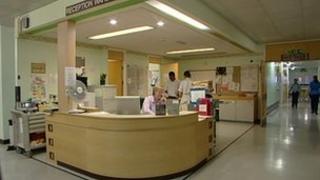 A nurse has been suspended after she was reported for taking pictures of patients on her mobile phone at Stafford Hospital.
The Mid Staffordshire Hospital Trust said her actions were against its policy of care and it was carrying out an investigation.
The incident was reported by other members of staff in January.
Chief executive Lynn Hill Tout said she was surprised that "incidents like this are happening."
She added: "You'd think the NHS and indeed Mid Staffs would be able to make sure that things like this never happened but we're dealing with human beings.
"We train them, we make sure we recruit them in the proper manner, but actually we're all human beings and on occasions we act in funny ways and sometimes do things that quite frankly shouldn't be done."
The trust said the investigation's report would be discussed by managers at the end of February.