Staffordshire hospitals could share more services under partnership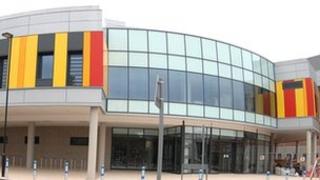 More health services in Staffordshire could be shared under a formal partnership between NHS Trusts.
Mid Staffordshire NHS Foundation Trust (MSFT) and University Hospital of North Staffordshire NHS Trust (UHNS) are set to sign a memorandum of understanding.
Heathcare services, including emergency services, would continue to be provided locally wherever possible although some may be centralised to meet costs.
A number of clinical staff will be employed across both trusts.
Last year the Audit Commission said UHNS needed to make savings of £47m in its 2012/13 budget, partly due to the increased cost of the new hospital.
MSFT has failed to meet its financial targets for the last two years, with an operating deficit of £16.5m in 2011-12.
UHNS is already meeting some of the demand created by the night closure of Stafford Hospital's accident and emergency unit, which is run by MSFT.