Campaigners welcome new EU standards for corded blinds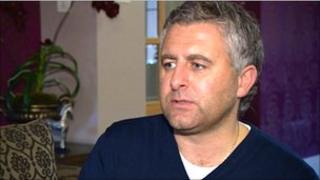 In February last year, two toddlers in Staffordshire died within five days of each other after becoming entangled in looped blind cords.
At the time of the inquests into the deaths of 16-month-old Lillian Bagnall-Lambe, from Stafford, and three-year-old Harrison Joyce, from Lichfield, the coroner for south Staffordshire called for urgent changes to make corded blinds safer.
The current European standard, known as EN13120, states that safety devices must be supplied for looped blind cords. At the moment, the minimum requirement is a separate hook, which can be used to tie the loose cord, and a safety warning.
But this standard is now being strengthened so that new blinds come with built-in safety devices such as chain-break connectors, which allow the cord to break apart when pressure is applied, and wall anchors, which firmly secure the operating cord.
It is hoped that this standard, being decided by the EU Commission, will come into force in 2012 and will affect everyone involved in designing, manufacturing, selling or installing internal blinds where children live or may visit.
'Right direction'
Scott Joyce set up a website, Harrison's Law, after the death of his son to make parents aware of the potential danger of blinds with looped cords.
He said: "It's an inanimate object in the house that you wouldn't believe would ever take a child's life; and it does take a child's life - within four or five seconds."
"Thousands of people have been on my little boy's website and said that if we hadn't done the campaign, they wouldn't have even known about the problem."
Mr Joyce hopes that all manufacturers of blinds will follow the new standard when it comes into force.
"It is a step in the right direction," he said.
"But what I'm not happy about now is that it's not mandatory."
'Phasing out cords'
The Royal Society for the Prevention of Accidents (Rospa) has been running a campaign since 2004 to raise awareness of the possible dangers of corded blinds.
The charity's Make It Safe initiative gives advice to parents about the installation and placement of blinds.
Michael Corley, from Rospa, said: "Our own research shows that at least 18 children have died across the UK since 1999, seven of which have happened since the beginning of 2010.
"It's really important that we work with the industry, the government, and the people who make the standards in Europe, to make sure that everyone's singing from the same hymn sheet.
"EN13120 is basically being beefed up, and also the scope of the standard is being broadened to include things like internal cords on products like Roman blinds.
"It's currently being drafted... passed on from committee to committee in Brussels, but we're hoping it'll come into effect within the next 12 months.
"And that in the future, it's hoped we can gradually move towards phasing out all cords from blinds."