South Yorkshire PCC calls for help to tackle child sex exploitation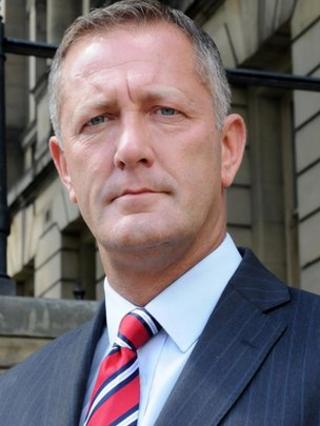 South Yorkshire's police and crime commissioner has called on the leisure, hospitality, and taxi industries to help tackle child sexual exploitation.
PCC Shaun Wright said people working in the sectors need to be "alive" to signs of abuse and to report it.
He said that by engaging with businesses "we can see the signs of potential risk before it is too late".
He made the appeal at the launch of a regional campaign to raise public awareness about the problem.
"The problem of [child sexual exploitation] is not just the responsibility of the police, it is for every resident, business owner, parent and carer to be aware of the signs of abuse on our young people and to know what to do should they see or hear something of concern to them," he said.
"I hope that by engaging with the leisure and hospitality industry, local taxi services, hotels and bed and breakfasts, that we can see the signs of potential risk before it is too late."
'Eyes and ears'
The South Yorkshire wide campaign will run in tandem with the national 'Say Something If You See Something' campaign, run by the NWG Network and The Children's Society.
Hafeas Rehman, chair of the Sheffield Taxi Trade Association, said: "The police can't have their eyes and ears everywhere and if everybody gave their little bit, if they have some information, it can go a long way to saving a child."
The campaign was launched a day before Rotherham Borough Council's Cabinet was due to consider a nine-month progress report on the borough's Local Safeguarding Children Board's child sexual exploitation strategy and action plan.
In November 2010 five Rotherham men were jailed for sexual offences against under-age girls.
Mr Wright said: "I do not think you would find a person in Rotherham or a person in South Yorkshire Police, least alone me, that would say we are there yet - we are not there yet.
"We've done a huge amount but I'm afraid to say that children out there in Rotherham and in South Yorkshire are still being exploited, unfortunately, for sexual gratification."