Employers urged to back Sheffield sports college plan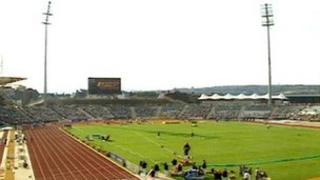 Employers are being urged to get behind a bid for a second university technical college (UTC) in Sheffield.
Sheffield College has been chosen as the sponsor for the proposed UTC, which would specialise in sports and life sciences for 14 to 19-year-olds.
The college is also the sponsor of the city's first UTC in technical studies, due to open in September.
A bid for the second facility will be submitted to the Department for Education later this year.
If successful, the UTC could be built on the site of the Don Valley Stadium, which will be knocked down in September.
Businesses and organisations with an interest in sports, health and life sciences are being urged to get involved.
Andrew Cropley, from Sheffield College said: "A second UTC has the potential to bring significant investment into the city region.
"Support from regional employers is crucial to its success."
UTCs were set up so students could benefit from the expertise of local business, further education colleges, vocational education experts and universities.