Sheffield hospital wing appeal bid refused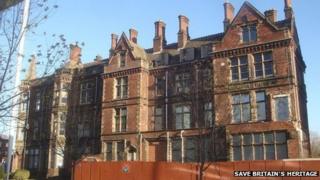 A last ditch attempt to stop the Edwardian wing of a hospital being knocked down has failed.
The University of Sheffield was granted permission by Sheffield City Council to demolish the former Jessop Hospital last year.
Campaigners fighting to save the building lost their fight for a judicial review of the decision but attempted to appeal the judgement.
However, their application was turned down at the Court of Appeal earlier.
Clem Cecil, director of Save Britain's Heritage, said: "We feel very sad about the loss of this building."
Speaking last week after the decision not to hold a judicial review was made, a spokesman for the university said the development would provide an economic boost to the city and create several hundred jobs.
The University of Sheffield plans to build a new £81m engineering department, expected to open in 2016, on the site of the Grade-II listed wing.
A court order preventing demolition work from beginning expires at midnight.