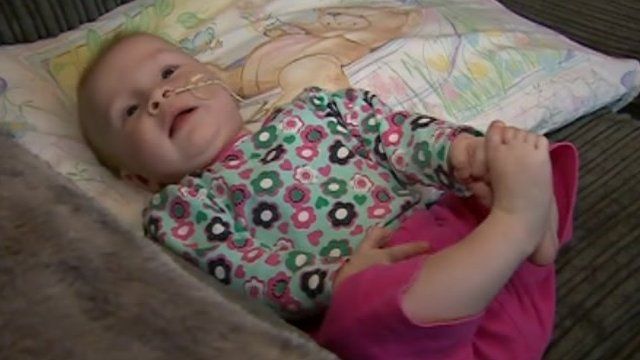 Hoyland twin born with 'orange-sized' tumour recovering well
15 May 2013 Last updated at 18:30 BST
A baby girl who had a tumour the size of an orange removed from her neck is said to be recovering well.
Isabel Roberts, from Hoyland near Barnsley, had the operation at Sheffield Children's Hospital three months ago.
The cancer did not spread, but she had to have a course of chemotherapy.
Her twin, Alex, was born fit and healthy.