Government asked to continue to run Doncaster Council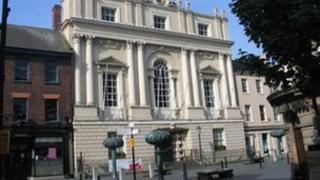 The commissioner appointed to run Doncaster Council has recommended that the authority remains under central government control.
Lead commissioner Rob Sykes has written to the Department for Communities and Local Government (DCLG) asking for the intervention to continue.
The government took over in 2010, shortly after an Audit Commission report said the council was "failing."
Central control was was scheduled to end in July.
In his letter to the DCLG secretary of state Eric Pickles, Mr Sykes said that "some form of intervention will be required for at least another year and possibly longer".
Mr Sykes said that the council had made "clear improvements in some key areas" but said that more time was needed "to address the specific issue of children's services".
He also claimed that because of the mayoral elections in May continuing the intervention "will provide time to digest the election results and assess the strengths and weaknesses of the new regime, whatever it might be".
The DCLG said: "Ministers are currently considering the commissioners' assessment and next steps."
'Seriously weak'
The Audit Commission report in April 2010, which led to the government intervention, found the people of Doncaster were "not well served" by the council.
It said political rivalries were being given priority over "much-needed improvements" to public services.
In March 2009, the government ordered a takeover of Doncaster's children's services after the deaths of seven children in the district through abuse or neglect over five years.
An independent review found childcare provision was "seriously weak".
In January 2010, a serious case review found that the attacks in Edlington, in which two young boys were tortured by two brothers, aged 11 and 12, had been "preventable".
The council issued an unqualified apology for "failings which led to this terrible incident".