South Yorkshire police commissioner election to cost £2m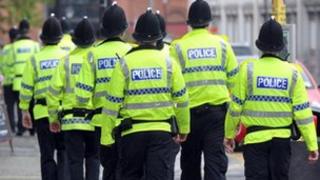 An election to appoint South Yorkshire's new police commissioner is to cost £2m amid fears of a low turnout of voters.
Police Crime Commissioners (PCCs) will replace police authorities in 41 areas when elections take place in November.
Neil Bowles, chairman of South Yorkshire Police Federation, said it was an unnecessary expense.
South Yorkshire Police Authority said a campaign was under way to raise awareness of PCCs and the election.
PCCs will oversee the work of police, which ministers say will make forces more accountable.
They will have powers to hire and fire chief constables, set police force budgets and commission some criminal justice services.
Official estimates put the national bill for commissioner elections at £50m.
Unison said it feared an extremely low voter turnout due to the date of the election, the newness of it and current lack of information.
Mr Bowles said: "I believe the government is trying to energise the public of various forces to get more involved in the accountability of their police force and their method is to create these commissioners which is obviously costing a lot of money.
"The current police authorities I felt were doing just as good a job."
'Bad idea'
Leon Caplan, information manager for South Yorkshire Police Authority, said the cost of the region's election was being covered by government.
He said a campaign was under way to encourage high voter turnout for the election on 15 November.
"There's been a few things going on with the Diamond Jubilee, the Olympics, when we've enjoyed that and had a bit of summer holiday and back to school, people will get involved in this issue.
"Nothing is more important that policing. It's an incredible democratic opportunity to engage with how to keep safe."
A survey carried out last month suggested that a third of the public supported the government plans.
The research by the think-tank Policy Exchange found out of 1,711 people, 34% thought PCCs were a "good idea".
Of those questioned, 34% said they were a "bad idea" and 32% "didn't know".