South Yorkshire firefighters suspend industrial action ballot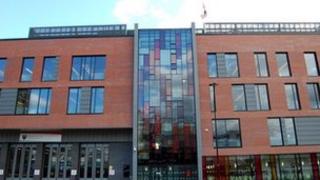 A ballot for industrial action by firefighters in South Yorkshire has been suspended after union bosses and the fire service agreed to talks.
The Fire Brigades' Union (FBU) had given seven days' notice of industrial action short of a strike.
It wants plans for cuts and changes to terms and conditions to be reversed.
The FBU said the ballot was suspended after both parties agreed at a meeting to try to resolve the dispute at a joint secretaries arbitration.
"We welcome the invite from senior managers to take all our disputes to the joint secretaries, so we're going ahead with that," FBU brigade secretary John Gilliver said.
The FBU objects to the planned closure of four fire stations, the removal of three countrywide roving pump engines and a new shift system which would involve working 9-5 for four days and include sleeping at the fire station.
In March, fire authority members voted to close stations in Darnall, Mansfield Road and Mosborough in Sheffield and Royston near Barnsley.
They will be replaced with two stations at Sheffield Parkway and Birley.
In April, firefighters were offered a 29% pay increase if they volunteered for the new shift system. The measures are all aimed at saving the fire service about £10m by 2015, the fire service said.
Mr Gilliver said he thought it would be at least a few weeks until the talks took place.