Bristol Old Vic gets art-shy children to tread boards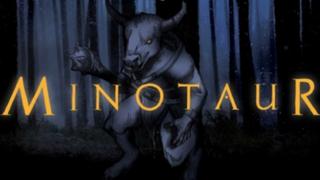 A new theatre project that has been designed to get children involved in the arts is starting in Somerset.
Bristol Old Vic's Outreach Department has come up with the scheme in which children in Sedgemoor will produce and tour two professional shows.
In 2012 Arts Council England identified Sedgemoor as an area where young people had little engagement with the arts.
Twenty-two schools are taking part in the two-year pilot.
"The aim of the project is to offer participating schools a specifically written, professional performance in their school followed by a series of workshops to allow the children to respond to the work," said Lucy Hunt, Bristol Old Vic Outreach Producer.
'Blood and guts'
"The responses can take any form - be that theatre, poetry, visual art, dance, design or music - and will be shared at the end of year one of the project with the creative team and fed directly into the second year to influence the second play."
Writer Adam Peck, who has been commissioned to create a new adaptation of the myth of the Minotaur, said: "It was great to visit schools before deciding what sort of play to write.
"We asked them what they'd like in a play - the answer was blood and guts, and fighting... and a love story.
"The trick to this will be not treating it as a Greek myth, but rather an adventure story where there's a hero and a love affair."