Taunton's £11m Halcon homes plan given planning consent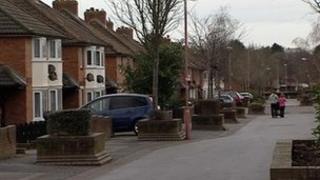 An £11m scheme to build new houses in a deprived part of Taunton has been given planning permission.
In March, Taunton Deane Borough Council agreed to spend £7m on the project to build 92 homes in the Halcon estate.
The scheme will also be funded by Knightstone Housing through a £4m government grant.
Building work will begin at the Creechbarrow Road site by the end of the year and is due to be completed by 2016.
The council will pay for 60 of the homes and the housing group pay for the remainder.
The project will also see playground space for children included alongside the houses.