Peter James inquest rules boiler room explosion was accident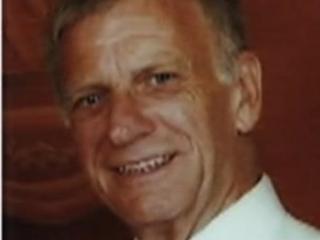 The family of a maintenance engineer killed in an explosion in a boiler room have paid tribute to him after a jury ruled his death was an accident.
Peter James, 67, was part of a team working at Cantelo Nurseries in Isle Abbotts, near Taunton, on 11 May 2010.
An inquest in Wells heard the blast sent a metal plate flying through the air before it hit him on the head.
The jury said poor risk assessments acted as factors. His family said he was a "good dad and granddad".
Mr James died in hospital six days after being struck.
'Pain and loss'
The jury said there had been a lack of training and poor communication with the team in the boiler room, and that preparation for the work was poor.
Earlier the inquest heard Cantelo Nurseries was in the process of changing its water system and had called in a team of specialists for advice, but none of them were in the room when the explosion occurred.
Cantelo Nurseries declined to comment.
After the verdict, Mr James' daughter Alison Hunt issued a statement saying the past few days had been "difficult".
"Peter James was a good dad and granddad and we all miss him.
"Following this verdict we can only hope lessons have been learnt and that no other families will have to suffer the pain and loss that we have."
The Health and Safety Executive said its investigation into Mr James' death was ongoing.