Somerset councils agree to share a chief executive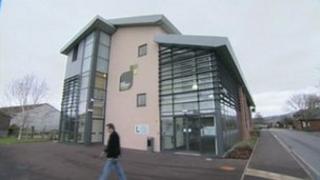 Two local authorities in Somerset will share a chief executive to save money.
West Somerset and Taunton Deane Borough councils will be led by Penny James, who has been in charge at Taunton Deane for 10 years, from October.
The plan was voted through by Taunton councillors on Tuesday. West Somerset councillors had already agreed to make their chief, Adrian Dyer, redundant.
Both Ms James and Mr Dyer, who was due to retire in 2014, backed the plans which could save £75,000 per year.
West Somerset Council has been losing £100,000 a year and was warned it was not financially viable in the long term.
Mr Dyer is due to be made redundant in October but West Somerset has a number of other projects it wants him to work on until next spring.
The two councils could see staff and offices merged from 2015 as part of other cost-saving measures to be looked at in the autumn.