Bishop of Bath and Wells secret shortlist created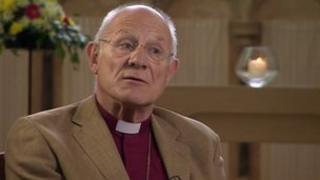 A secret shortlist of candidates for the Bishop of Bath and Wells post is due to be drawn up later.
The Crown Nominations Commission will review candidates with a view to holding interviews in October.
The meeting will be chaired by the Archbishop of Canterbury and will be held at Lambeth Palace, his official residence in London.
The Right Reverend Peter Price served for nearly 11 years in the post and stepped down at the end of June.
The contents of the meeting will remain confidential, as will the interviews later in the year.
It is hoped the appointment will be announced before Christmas.