Two male bodies found near Somerset railway station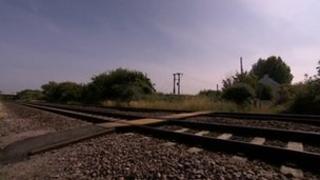 Police are investigating after the bodies of two men were found near a railway station in Somerset.
The men, aged 30 and 34, have been identified but their names have not yet been released.
One body was found on the Springfield Road foot crossing. He had been hit by a train. The other man's body was discovered close to the railway track next to Highbridge and Burnham station.
British Transport Police do not yet know whether the deaths are connected.
Officers were investigating the death of the first man at approximately 17:45 BST on Thursday when they received a call to say a man had been seen sleeping by the tracks at Highbridge station.
They subsequently found the man was dead but the circumstances of his death are not yet known.