Schoolgirl Jemima Layzell's diaries printed after death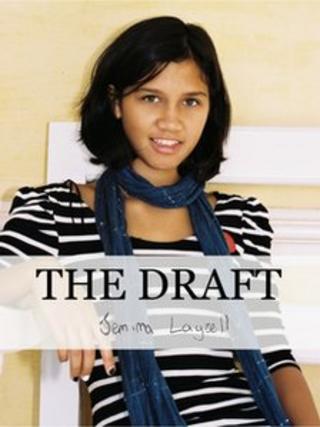 The private diaries of a 13-year-old schoolgirl who died from a brain aneurism have been published.
Jemima Layzell, from Horton, Somerset, died after suffering a massive bleed on her brain in March last year.
She wanted her organs to be donated and they were used to save the lives of eight others, as well as the sight of three people.
The diaries, discovered by her parents after her death, have been made into a book called The Draft.
Harvey and Sophy Layzell said Jemima had dreamed of becoming a writer and when they found the diaries in her bedside cabinet they decided to try to publish them.
The intimate diaries, which share her thoughts about love, friendship and the future, have attracted praise from children's authors Dame Jacqueline Wilson and Michael Morpurgo.
'Her life'
Mr Layzell said that while sharing his daughter's private thoughts could be seen as "quite invasive", the family wanted to raise awareness of organ donation and share her talent for writing.
"We are exceedingly proud seeing Jemima's own words in print, especially as most of it has never been read during her lifetime," he said.
The teenager, who started writing a diary aged four, collapsed at home without warning on 10 March last year.
Jemima died at the Bristol Royal Hospital for Children on 14 March.
She had previously expressed a wish for her organs to be donated and they saved the lives of two five-year-old boys, a 14-year-old girl, a 10-month old boy, a three-and-a-half year old boy, two people, aged 19 and 24, and a 40-year-old man.
Michael Morpurgo, the author of bestselling children's novel War Horse, said: "We all have our stories to tell.
"This is Jemima's first and last and, because of that, so important to all of us who read it now. This is her life."
The Draft went on sale on 21 May - what would have been Jemima's 15th birthday.
Half of the profits will go to her 12-year-old sister, with the rest going towards setting up a charitable trust in the teenager's name.