Bath peregrine falcon chicks hatch on St John church spire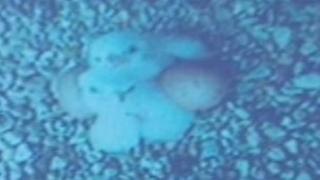 Two peregrine falcon chicks have hatched on a nesting platform on a church spire in Bath.
The Hawk and Owl Trust said two more eggs in the nest at St John the Evangelist Church had yet to hatch.
"I think another week's time and the young peregrines will start looking out and people will be able to see them," said Mike Rogers from the trust.
The peregrines had their first chicks at the church in 2006 when a nesting box was positioned on the spire.
If the remaining two eggs fail to hatch they will be collected at the end of the season and sent off to a laboratory to try to find out what was wrong.
Mr Rogers said the birds' success was down to a combination of plentiful food in the form of pigeons and high buildings to nest on.
Peregrines are protected birds in the UK and the RSPB said their numbers were still low.