Bath crematorium installs webcam to film funerals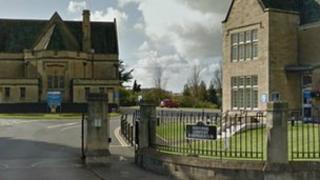 Funeral services at a crematorium can be watched from the other side of the world after it had a webcam installed.
Haycombe Crematorium in Bath has undergone a £175,000 refurbishment of its facilities, including an improved audio system.
The webcam enables family and friends who cannot attend a service to pay their respects by watching over the internet.
People will be given a security code to access the secure webpage.
Councillor David Dixon, of Bath and North East Somerset Council which carried out the improvements, said: "The crematorium is now fit for the 21st Century with facilities for families and friends that are truly befitting for the funeral of a loved one."
The crematorium holds 1,800 services every year.
Other renovations include a redesign of the layout, new decor and better access for disabled people.