Somerset toddler van death was accidental, coroner rules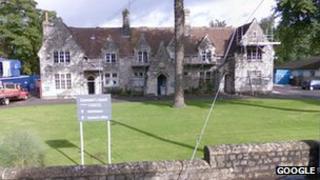 The death of a three-year-old girl from Somerset who was run over by a van was an accident, an inquest has ruled.
Avon Coroner's Court heard the accident happened last May when the van driver pulled away, unaware that Jessica Sheppard was in front of the vehicle.
She had been travelling in the van with her father and the driver but had been lifted out minutes before.
Father Wayne Sheppard tried to resuscitate her but she died of massive injuries.
'Shouted 'stop'
The driver of the van, Jonathan O'Dare, had given the pair a lift from their home in Midsomer Norton to her grandparents' house in High Littleton, a few miles away.
Mr Sheppard, from Bristol, told the inquest: "I lifted her down and she ran off around to the pavement.
"I just said I'd be a couple of minutes and Jon said he was going to turn around. I shut the door. I don't think Jon saw Jessica. I saw her go around to the front of the van.
"I went round to the back of the van and I heard Jessica - a little scream - and I knew that something was wrong and ran around and I shouted 'stop, stop' and Jon stopped.
"By that point she was under the back wheel. I shouted at Jon to reverse back a little because the wheel was stuck against her and I lifted her up from in front of the van."
Jessica's mother Cheryl Allen broke down in tears as she listened to Mr Sheppard give evidence.
'Not apportioning blame'
Mr O'Dare told the court he had not seen Jessica and believed she was behind the van and not in front.
The coroner, Maria Voison, recorded a verdict of accidental death, saying the inquest was an inquiry and not a trial.
She added: "The inquest is a fact-finding investigation to find out how a person died and it is not a method of apportioning blame.
"In this case I consider there is only one appropriate verdict and that is accidental death."
After the inquest, Ms Allen paid tribute to her daughter, saying: "Jessica is sadly missed by her mum and dad and her brother and sister. She was a lovely girl. We will always think of her."