Quantock Hills charity takes over 400 acres of land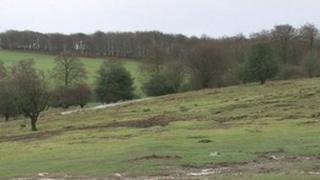 A group which works to protect the Quantock Hills in Somerset has taken over some 400 acres of the area.
The move follows Somerset County Council's decision to sell off 2,000 acres of woods and moorland to focus on its frontline services.
Now the Friends of Quantock group has taken over maintenance of Over Stowey Custom Common and Thorncombe Hill.
The charity, which was founded in 1949, estimates that the upkeep of the area could cost up to £5,000 per year.
Alan Hughes, chairman-elect of the group, said managing the land would be a "challenge" and the group would need the support of more members.