Taunton's Brewhouse Theatre to close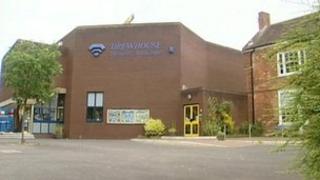 One of Somerset's leading arts centre is going into administration.
The final curtain will fall later at Taunton's Brewhouse Theatre and Arts Centre, with its board blaming cuts in arts funding for the decision.
A statement from the theatre said it "desperately needed more investment from its stakeholders" but could not get an agreement in time to stay open.
The venue had faced funding cuts from the Arts Council and Somerset County Council in recent years.
It will close its doors on Thursday while all the options will be considered, including staff redundancies.
The Brewhouse, a registered charity, opened in March 1977 after 10-years of planning and fundraising by the Taunton Theatre Group.