Drivers face lengthy diversions during bridge closure near Castle Cary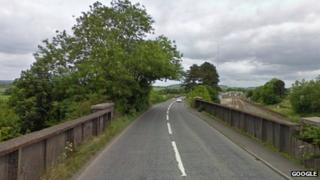 People who live in part of south Somerset are being warned of lengthy diversions as part of the busy A371 at Castle Cary is closed for 19 weeks.
Network Rail say Ansford Bridge, near the town's railway station, will be closed between 10 September and 23 December for repairs.
Two diversions will be signposted - one for cars, the other for lorries, which could add up to 20 miles to journeys.
Network Rail said the closure would have a "big impact" on the area.
"We'd like to apologise in advance for the disruption this work is likely to cause," a spokesman said.
"We'll be working hard to minimise the disruption and would be grateful if local people, businesses and passengers can bear with us while this work is taking place.
"We are expecting seven-day working where possible and will try to complete the strengthening as quickly as possible," he added.