Somerset underground power line consultation begins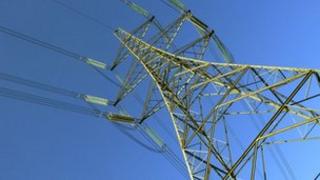 National Grid has begun a consultation in Somerset to identify parts of land suitable for underground power lines.
The company wants to link a planned new power station at Hinkley Point with Avonmouth.
After opposition against the initial proposals for a 50 mile (80km) stretch of pylons, the firm is now considering putting some parts underground.
Project manager Peter Bryant said: "We want to hear about the places that matter to people."
"Local knowledge is vital and will add important details to the information we have already gathered," added Mr Bryant.
National Grid said the aim of the consultation was to help reduce the potential visual impact of the new connection.
"Hearing their views on where they play sport or walk their dogs, information about schools or favourite views can be added to our maps and will help shape our plans," said Mr Bryant.
The corridor route is 2km wide to allow for the line to be moved away from homes or businesses if needed.
The public consultation will run until 23 July.