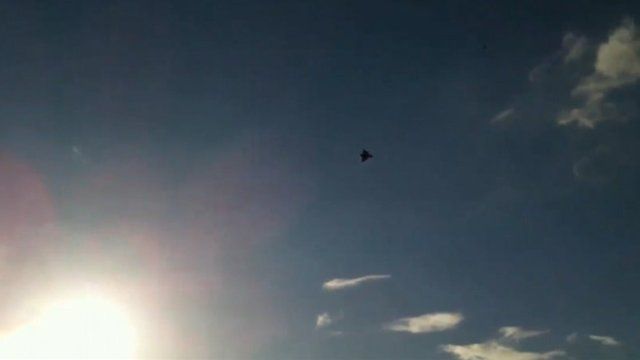 Sonic boom Typhoon filmed over Somerset
13 April 2012 Last updated at 14:09 BST
The MoD has said a loud bang heard across much of England on Thursday night was a sonic boom caused by one of two Typhoon aircraft responding to an emergency call.
The jets were scrambled and authorised to go supersonic after a small civilian helicopter had emitted an emergency signal.
Ric McLaughlin from Bath, Somerset, managed to film one of the planes going overhead.