Downside Abbey 'may leave clergy control'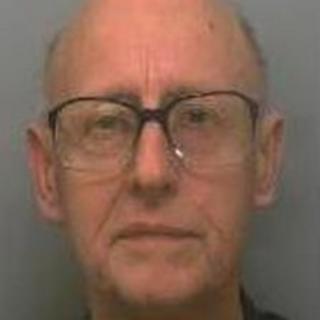 A Somerset school hit by allegations of historical sexual offences is considering taking itself out of the control of the Roman Catholic clergy.
Downside Abbey said it was undertaking a "major review" and that "significant changes" would be announced soon.
Last week Richard David White, 66, a monk who taught there, was jailed for five years for child sex offences.
White, of Hyde, Fordingbridge, Hampshire, was sentenced at Taunton Crown Court.
A school spokesman confirmed a number of measures were being looked into but stressed no decision had been made yet.
In a letter sent to former pupils by Father Aidan Bellenger, the Abbot of Downside, he said the offences which White was convicted of occurred more than 20 years ago when safeguarding procedures were "clearly not adequate".
He continued: "[This is] something that is a matter of great regret to all of us now associated with Downside.
"The school has since fundamentally reviewed the way it approaches safeguarding issues, and continues to reform in order to provide the safest possible environment for those in its care."
Staff cautioned
The offences took place in the 1980s when White taught at the school in Stratton-on-the-Fosse.
The school spokesman added that other members of staff had been investigated by police.
"It is the school's understanding that two former members of staff received cautions last year in relation to historical allegations.
"One of those involved left Downside in 1970, while the other concerns an 80-year-old former staff member on an issue unrelated to pupil welfare," he added.
At White's trial the court was told he was warned about his behaviour after molesting one 12-year-old boy but, instead of being reported to police, the Benedictine abbot of the monastery, which is attached to the school, simply prevented him from teaching younger students.
He went on to indecently assault a second boy - the one he was charged with assaulting - over the course of several months while he was aged 12 and 13.