Shrewsbury Muslim prayer centre plans 'dream come true'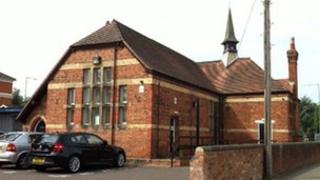 Plans for a Muslim prayer centre in Shrewsbury have been approved.
Shropshire Council has voted in favour of the proposals to change the use of the town's former register office in Preston Street.
George Miah, chairman of the Shropshire Bangladeshi Welfare Society, which put forward the application, said the new centre would be a "dream come true".
He said: "To have a place of our own to worship is a weight off my shoulders."
Letters of support (227) and concern (278) had been sent to the council, with those opposed to the plans raising issues such as parking and opening times.