Crumbling Chetwynd Church spire's £150k repair bill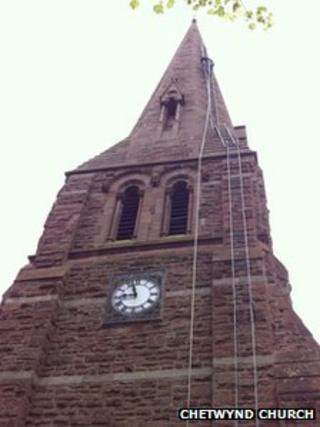 More than £150,000 is needed to repair a crumbling Victorian church spire in Shropshire.
An urgent fundraising appeal has started to save the spire and roof at Chetwynd Church after a structural survey showed severe damage.
English Heritage has pledged to pay £122,000 towards the work but only if the local community pays the rest.
Church Warden Robert Watson Jones said he feared the actual cost of the work could come to £180,000.
Mr Watson Jones said: "We knew that some repairs were needed but we have been amazed at what the survey has shown.
"It is feared that the top part of the spire is so badly damaged that it will need to be replaced."