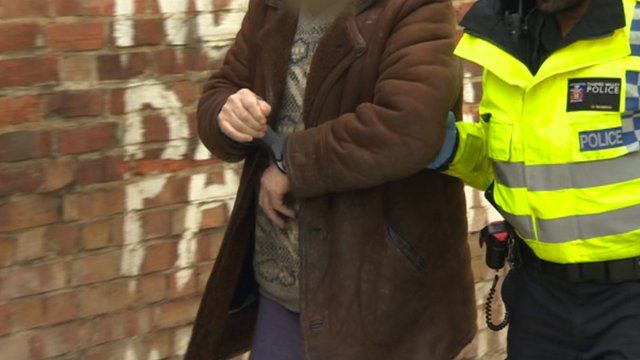 Guest house arrests in Oxford child trafficking case
6 June 2013 Last updated at 21:55 BST
Three men have been arrested as part of an ongoing police investigation into child sex abuse in Oxford.
The arrests were made in the early hours following a police raid at Nanford Guest House on Iffley Road.
The men, aged 45, 49 and 81, were arrested on suspicion of being a landlord letting a premise for use as a brothel. All three were later bailed.
Last month, seven men were convicted of a string of offences including rape and trafficking linked to a grooming ring.