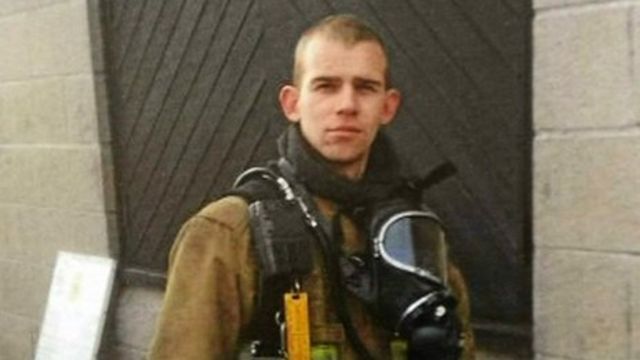 Robert Fleeting suicide: Police to review RAF firefighter's death
22 May 2013 Last updated at 15:35 BST
A watchdog has ordered Thames Valley Police to review its investigation into the death of a Scottish RAF firefighter at an Oxfordshire barracks.
Senior Aircraftsman (SAC) Robert Fleeting, 24, of South Lanarkshire, was found dead in his room at RAF Benson on 4 September 2011.
A coroner's inquest found he had committed suicide.
The Independent Police Complaints Commission (IPCC) ordered the review.
Susan Fleeting, Robert's mother, said she was "ecstatic" the case was being re-examined.