Toddler rescued from Iffley hotel roof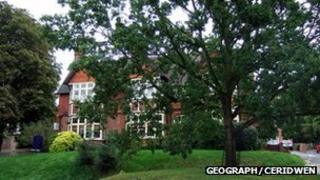 A toddler has been rescued from the roof of a hotel after a passer-by climbed a drainpipe to reach him.
The two-year-old was spotted by a man on the ridge of the roof at the Tree Hotel in Iffley, Oxfordshire on Friday evening.
He held the boy on the 7m (22ft) high roof until the fire service arrived.
It is believed the child got on to the high-pitched roof after climbing a ladder, then walking across a flat roof at the nine-bedroom hotel.
The boy's mother, who had become stuck on the roof trying to reach him, was also rescued by firefighters.
Firefighter Morbey said: "The brave actions of the member of the public made sure that the child was safe and the fire service could bring everyone down to the ground."