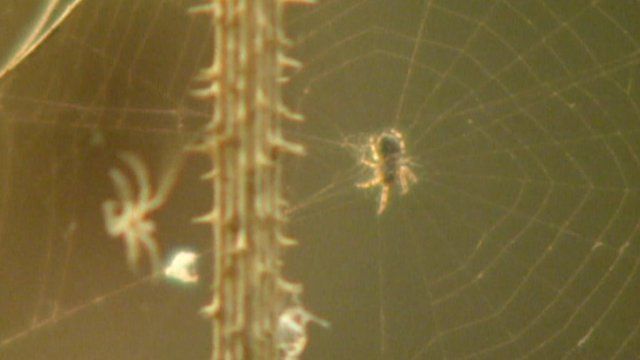 Spider webs provide inspiration for medical treatment
1 May 2013 Last updated at 10:55 BST
Spiders and their webs have been providing the inspiration for a pioneering type of medical treatment in Oxford.
Doctors are hoping they will soon be able to heal certain injuries using a special synthetic silk-like material they have spun by machine.
The research is taking place in the newly expanded Botnar Centre in the city.