Players held after footballer hurt at Oxford amateur match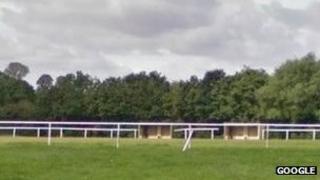 Three players have been arrested accused of breaking an opponent's nose in a fight following an amateur football match in Oxford.
The victim, 26, was injured after Saturday's game between AFC Hinksey and Headington Amateurs at the Barton Recreation Ground.
The man was treated at the John Radcliffe Hospital.
Police said three men, aged 31, 28 and 26, from Oxford, were arrested on suspicion of assault and bailed.