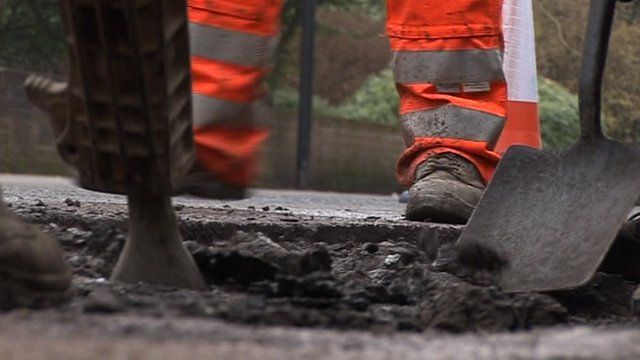 Oxfordshire County Council's £250,000 pothole project
21 March 2013 Last updated at 20:37 GMT
An extra £250,000 is being spent on repairing Oxfordshire's roads.
The county council claims it has nearly doubled the number of workers who are out tackling the problems caused by months of heavy rain and cold weather.
It hopes to repair an average 3,000 potholes a month during spring.
A smartphone app for reporting potholes has been created to try to speed up the work.