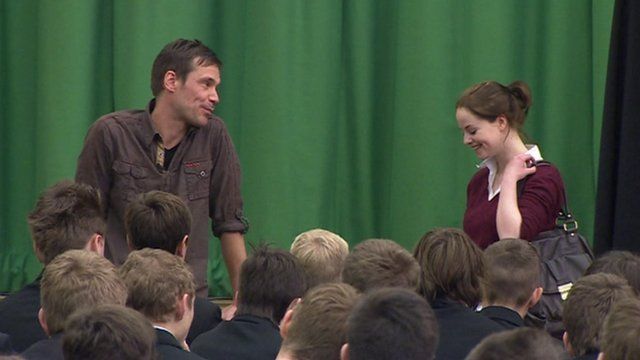 Sex exploitation play in Oxfordshire schools
19 February 2013 Last updated at 21:24 GMT
Thousands of school pupils are set to watch a play about children being sexually-exploited by adults.
Chelsea's Choice, based on the real-life experiences of exploited children, will be performed across Oxfordshire.
The county council invited Alter Ego Theatre Company to perform the show for Year 8 and 9 pupils, mostly aged 12-14.
The show will tour secondary schools, starting at St Birinus School, Didcot, with the tour due to end in mid-March.