The Lodge in Oxford has its sexual entertainment licence denied
15 October 2012

From the section

Oxford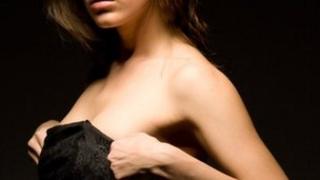 Oxford's only lap-dancing club has had its application for a sexual entertainment licence turned down by the council.
The Lodge had been operating on Oxpens Road for over a year after it moved from Pennyfarthing Place.
But now, despite issuing a licence in 2011, Oxford City councillors have decided it is no longer appropriate.
The club's owner called the decision "grossly unfair" and said he would be seeking a judicial review.
In a statement to explain the decision, the council referred to a resolution it passed in 2010 which outlined areas considered inappropriate for venues to hold a sexual entertainment licence.
These included parts of the city near historic buildings or tourist attractions, schools, play areas, nurseries, children's centres or similar premises, shopping complexes, residential areas and places of worship.
St Ebbe's church had been a vocal opponent of the clubs proximity to the church at its former location.
While councillors acknowledged they were overturning the previous decision, they said they had taken into consideration a number of objections which indicated a "negative change in the character of the vicinity brought about by the opening of the premises".
Alistair Thompson, who owns the club, said that the decision would leave its 23 staff without work and meant the self-employed dancers would also have to find alternative clubs.
He added: "We went out of our way to find an alternative venue when we moved from Pennyfarthing Place.
"The council compiled an extensive report and agreed to the new location and now a different group of councillors have turned around a year later and refused the licence.
"Floors2Go next door has changed into an MOT centre but other than that absolutely nothing has changed in that area.
"We've invested something like £200,000 in turning it from a nightclub into a strip club but unlike other businesses we have no recourse to appeal, we can't go to the magistrates court so I've been forced to seek a judicial review."
Mr Thompson said he served papers to the council on Friday and is awaiting its response.