Ashmolean Museum Manet painting campaign receives boost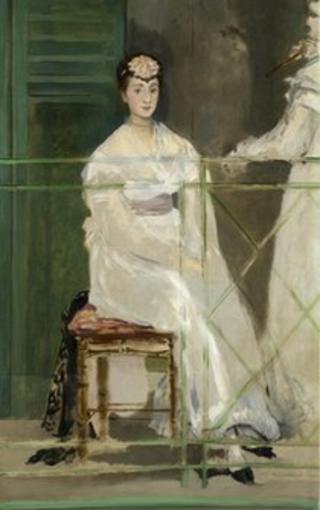 A campaign by the Ashmolean Museum in Oxford to buy a painting by the French Impressionist Edouard Manet has received a £5.9m donation.
The Heritage Lottery Fund cash is a significant part of the £7.8m needed to stop the 1868 Portrait of Mademoiselle Claus leaving the UK.
The museum has also been given £750,000 by The Art Fund and £200,000 from private individuals.
If the rest is not found by 7 August it will be sold to a foreign buyer.
'Real masterclass'
The family of the artist John Singer Sargent has owned the painting since 1884 and it has only been exhibited once.
The family have agreed a sale with an unnamed foreign buyer for £28.35m.
But the UK government has imposed an export bar and will let the museum buy the portrait for £7.8m if the funds can be found.
The Ashmolean would be able to purchase it for the lower amount because the government would waive the £20.5m tax that would be required with a private sale.
Carole Souter, chief executive of the Heritage Lottery Fund, said: "This study of a young woman in repose is extraordinary: luminous, beautiful, a real masterclass in brushstroke technique.
"The Heritage Lottery Fund is pleased to be playing a significant role in helping the Ashmolean secure Manet's Portrait of Mademoiselle Claus, particularly as it is unlikely that a work of this calibre will become available again at such a competitive price."
The portrait is of Fanny Claus, a concert violinist and friend of Manet's wife. It was a preparatory study for Le Balcon, which hangs in the Musee d'Orsay in Paris.