Oxford director secures thousands in crowd-funding effort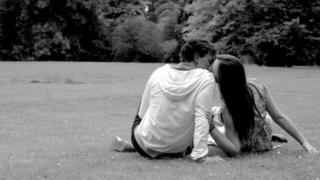 A director who managed to raise tens of thousands of pound from members of the public to finance film projects in Oxford is heading to the Cannes Film Festival for the third time in as many years.
Work on Govind Chandran's latest movie began last year when he went to a lecture by fellow Oxford director Jon Spira, who explained how to use crowd-funding to raise money.
Cash is pledged by supporters on the internet who have a burning desire to see the film made.
Nothing in return
By using this method, the technical specialist in film studies at Oxford Brookes University, made £10,000 in two months and his feature-length film became a reality.
"Nobody wanted anything in return," said Mr Chandran. "It was just people helping other people. They just liked the fact we were giving opportunities to young people to showcase their talents.
"I had someone donate £2,000 independently which he'd collected from his community and he said we don't even want to be thanked for it, just that it was going to a good place, doing a good thing and helping young people.
"The thing about this whole year and a half is that it has shown me how nice people are when you are genuinely trying to help others."
Mr Chandran set up the film as a summer project with his Oxford Brookes film students but opened up auditions to the whole of the city.
He got 400 applicants for the main role.
'Incredibly nervous'
"We had offers from actors from known films or who were known faces from TV and we actually turned them down to keep it about promoting young talent."
The oldest crew member was 23 and 90% of the 30-strong cast and crew were local residents. He even enlisted the talents of Oxford-based singer songwriter Clara Bond to wrote the film's title track Lost and Found.
"It was a really interesting project because it's so different to the way I'm used working," said the 18-year-old Ms Bond.
She will be joining the film's small team of representatives heading to the south of France to promote the film.
"I'm incredibly nervous but it should be really fun. We are doing the whole red carpet thing," she added.
The film being shown at Cannes is an exclusive six-minute short made from the footage of the complete 90 minute psychological thriller, Mask of Sanity.
Mr Chandran is hoping it will generate interest from companies wanting to buy the film.
He is already in talks with American firms interested in distribution rights.
But his ambitions do not end there - his next project is to make Oxford a city of film excellence. For this project his backers have been even more generous.
"It's been £60,000, no strings attached. So we are ready to build up Oxford as a video centre," said Mr Chandran.
"What that will do is provide camera rental equipment to the Oxford Community. We will be using cameras called the Red Epics and renting those out for no charge, bar basically your insurance costs.
"We're not far off London, we're not far off Pinewood Studios so, location-wise there is no reason that Oxford can't become a hub for things."