Oxford shelter lets homeless use floor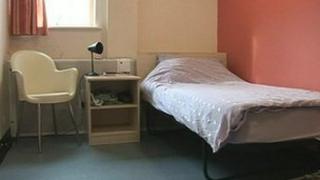 An Oxford homeless shelter which has no free beds is allowing people to sleep on the floor to prevent them from "freezing to death" on the streets.
Oxford Homeless Pathways operates an emergency mode when temperatures drop below freezing three nights in a row.
Chief executive Lesley Dewhurst said hypothermia was "very dangerous" and believed it had killed rough sleepers in Oxfordshire in recent years.
The charity hands out mats and sleeping bags to accommodate the extra people.
The O'Hanlon House shelter has 56 beds which Ms Dewhurst says are almost always full.