Christmas invite for Noreen Scott after loneliness phone-in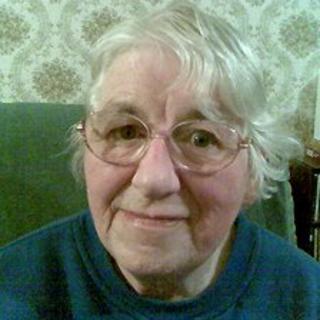 When Noreen Scott from Oxford rang a radio phone-in on loneliness at Christmas she knew about the subject only too well.
For the past 20 years the 72-year-old has spent Christmas on her own, reading and watching TV until the day passes.
But when a BBC Radio Oxford listener heard her story, she rang up and invited Mrs Scott to spend the day with her family.
It was an offer the pensioner gratefully accepted.
'I was overwhelmed'
Mrs Scott, a widow, had told presenter Malcolm Boyden last week that she used to "sit and cry" for the first three or four Christmases and think "why has everybody got somebody and I haven't?".
She added: "My friends go to their families and I think of them having a good time with their sons and daughters."
Catherine Kaboleh, also from Oxford, was listening and called the show to contact her.
"If she would like to spend Christmas with us she is very welcome. We would love to have her," she said.
"This week is such a busy week and I thought 'I haven't got time to phone', but I just couldn't get her voice out of my head."
The following day Mrs Scott contacted Mrs Kaboleh and accepted the offer.
"I was overwhelmed," said Mrs Scott.
"When you go out anywhere, no-one ever seems to have any manners these days, so to find somebody like that who invites a complete stranger is overwhelming, she doesn't know what she is going to get."
The pensioner will be collected and dropped back home after the festive day, which Mrs Kaboleh said would be "noisy and very active".
'Bolted the door'
It will be a Christmas like no other for Mrs Scott.
"I've been completely on my own for the last 20 years," she said.
"I was all right when I had my little dog and we went out for walks on Christmas day, but since I lost her I just bolted the door on myself on Christmas Eve."
Friends of the Elderly has claimed half a million older people in the UK will spend Christmas alone this year.
Its survey suggested 24% of people would not be inviting elderly relatives or neighbours to their Christmas celebrations.