Funding withdrawn for Cherwell's Dial-a-Ride service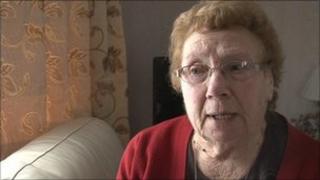 Elderly residents in north Oxfordshire could see a reduction in their Dial-a-Ride service when its funding is withdrawn in March.
Currently passengers with mobility difficulties are able to book a bus to pick them up and drop them off.
Next year Cherwell District Council hopes to save £140,000 when responsibility for concessionary travel is passed to the county council.
They are planning to create a county-wide Dial-a-Ride service instead.
A district council spokesman said they would provide funding so the most vulnerable residents would be protected.
He added: "The district council is also working to increase the number of car volunteering schemes to top up the options available to those who require concessionary travel."
But critics say the new model will not match the current level of service.
The manager of the Banburyshire Community Transport Association (BCTA) that runs the current service, Brian Derek-Price, said it could lead to a large reduction in the service and may force them to close.
They currently run 40,000 bus journeys a year and Mr Derek-Price said this could be reduced to 10,000 when the service is provided on a county-wide basis.
'Unavoidable'
Doris Wilkins, 82, uses the bus three times a week. Her husband lives in a residential home and she said without dial a ride she would struggle to keep up the visits.
She added: "I think this bus is a great service and everyone uses it. Some people would never get out of the house if it wasn't for Dial-a-Ride."
But Cherwell District Councillor Deborah Pickford said the cuts were unavoidable.
She added that if the BCTA wanted to tender to join the scheme it would be welcome to do so.