Bishop of Oxford starts Twitter pilgrimage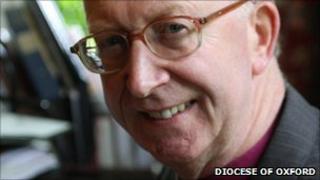 The Bishop of Oxford is setting off on a pilgrimage around places of special spiritual significance, and marking his progress on Twitter.
The Right Reverend John Pritchard aims to visit 15 churches in Oxfordshire, Berkshire and Buckinghamshire during the three-week journey.
The pilgrimage, tweeted en route at @oxforddiocese, is to promote a new map of religious sites in the diocese.
Bishop John said he believed churches "offer a true oasis in a busy world".