Mansfield CCTV slashes anti-social behaviour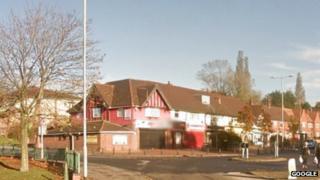 A CCTV camera has sharply cut anti-social behaviour in a Nottinghamshire neighbourhood, officials have said.
More than 1,500 incidents in three years had been reported at the car park on Barringer Road and shops on Ravensdale Road, Mansfield.
Mansfield District Council said as well as causing residents distress, people were avoiding the shops and car park.
Since the camera was fitted at the junction of the roads in February, only four incidents have been reported.
Neighbourhood warden team leader Lorraine Dryden said: "It is a vital tool in helping police to identify those committing criminal and anti-social acts by providing evidential support.
"This, in turn, has led to interventions to address the behaviour of those identified and, where relevant, to arrests and prosecutions."