Newark pensioner's 'distressing' parking fine cancelled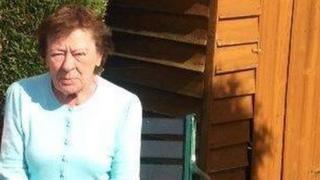 A ticket put on an 84-year-old woman's car, despite a note saying she had gone to hospital, has been cancelled.
Beryl Feargrieve said she was "shocked and distressed" by the £50 parking fine, given while she was being treated for a fall in Newark, Nottinghamshire.
Newark and Sherwood District Council said traffic wardens could not exercise discretion but fines could be appealed.
Mrs Feargrieve's family welcomed the move but said others would not have known to challenge the parking fine.
The pensioner fell while carrying shopping bags last week but, mindful of parking restrictions, asked a shop assistant to put a note on her car.
She said the day had been "very distressing and I was shocked to see the ticket".
'Stress and anxiety'
But the council said wardens were obliged to issue tickets no matter the circumstances.
"Some people abuse the ticket system by leaving notes with various excuses," a statement said.
"Where there are genuine cases of distress, the council will consider each on its merits and allow an appeal."
Mrs Feargrieve's daughter-in-law, Wendy Feargrieve, said: "It is good the ticket has been withdrawn but it has caused a lot of stress and anxiety.
"It would have taken very little effort to check out the note in the shop.
"She was even going to pay the fine as it didn't occur to her to appeal and it was only by chance we found out and intervened."